London Funders and Lambeth Funders Forum
Peter Minet Trust is a member of London Funders and the Lambeth Funders Forum.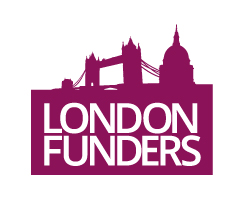 London Funders is the membership network for funders and investors in London's civil society, providing a safe place to think, share, learn and act together to meet the needs of Londoners.
Lambeth Funders Forum is co-ordinated by Lambeth Council and chaired by London Funders. The group brings together a range of funders, both national and local, who fund in the London Borough of Lambeth.
The aims of the group are to discuss the challenges facing civil society and the citizens of Lambeth, and to have a dialogue about opportunities for partnerships and collaborations within the borough. 
It is also a valuable opportunity to build new contacts, share intelligence with other funders, and gain a firmer sense of the priorities and needs of local people.
Partnerships
We have partnerships with local funders and organisations to strengthen charities and communities in Lambeth and Southwark