Peter Minet Trust is based in Southwark and has been funding charities in Lambeth and Southwark for over 50 years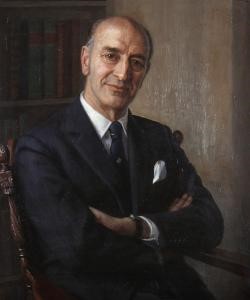 Peter Minet Trust was formed from the proceeds of the sale of property owned by Peter Minet in Camberwell and Lambeth in the 1960s. Peter came from a long line of Huguenots and traced his ancestry back to Isaac Minet, one of four brothers who rowed across the Channel to England from Calais in 1685 to escape persecution in France.
Peter Minet was born in 1908, brought up in East Sheen and then joined his eldest brother in Lloyds. He became a successful underwriter and then during the Second World War served as a major in the West Surrey Regiment. In 1961 he married Wilhelmina Crapo Wheeler from Rhode Island, USA.  
In the 1940s Peter struck up a lasting friendship with Susan Minet, a distant cousin.  Peter became Susan's sole heir and received much of her property portfolio before her death in 1976, enabling Peter to set up Peter Minet Trust in 1969 and Idlewild Trust in 1974, a separate arts and conservation trust with its own Director and Board of Trustees. 
Susan Minet's father, William Minet, had property in Lambeth and Hayes and, in 1890, donated 14 acres that became Myatt's Fields Park and also paid for the construction of the Minet Library in Knatchbull Road, SE5, that now houses the Lambeth Archive.
During her lifetime, Susan Minet involved Peter in The Huguenot Society of Great Britain and Ireland. Peter became Treasurer in 1953 and President from 1965-68 and helped put the Society on a sound financial footing. Peter died on 17 December, 1988.