Working with and learning from adults with learning disabilities in south london, providing meaningful educational and leisure opportunities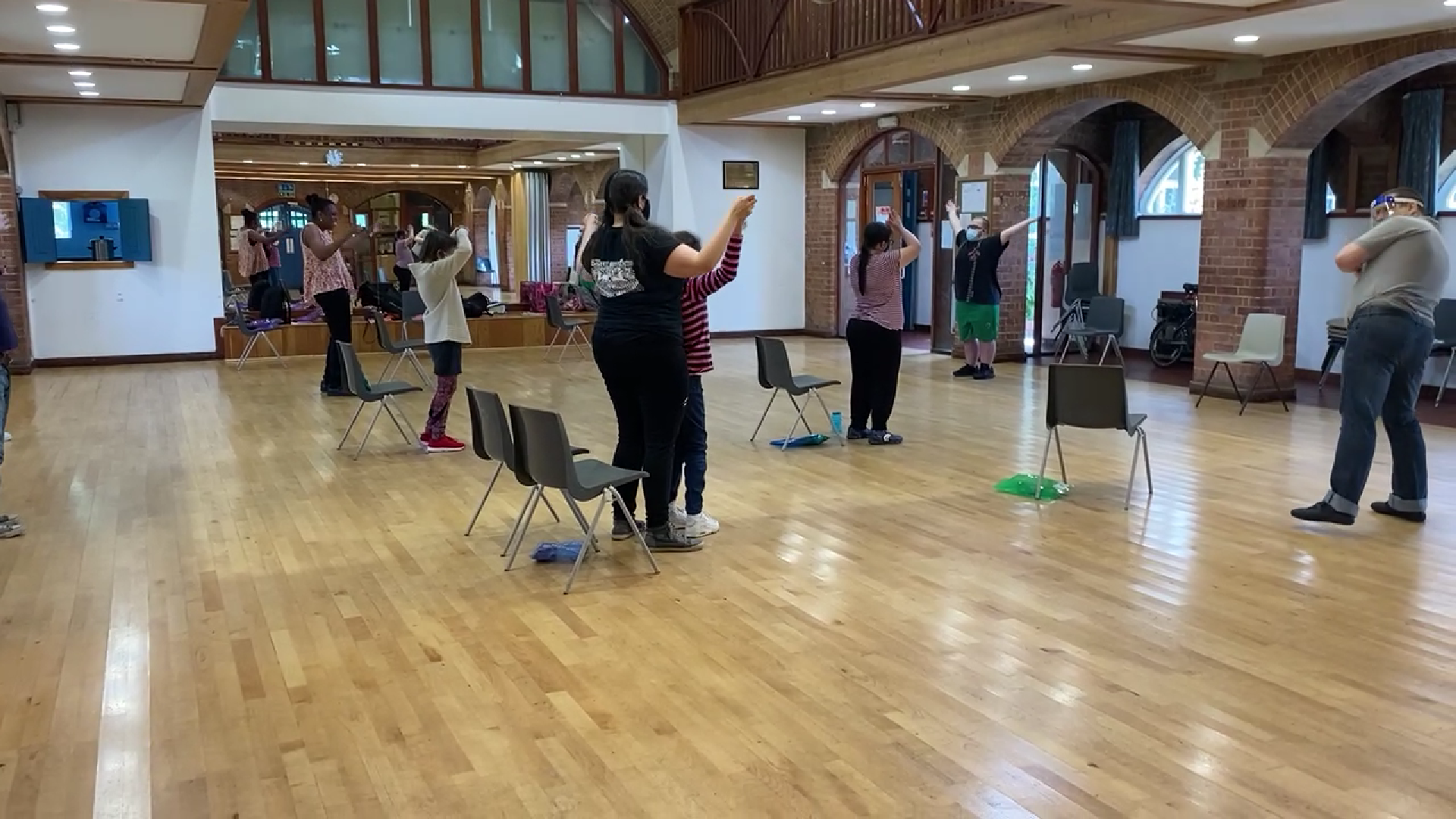 Grant awarded: £20,000 in 2021 and £30,000 in 2022 and 2023 - unrestricted grant
Stepping Stones provides weekly classes and activities for adults with learning disabilities.  Our aim is provide meaningful, worthwhile and life enhancing activities by working with, listening to and learning from the adults who access our services.  Our weekly programme of activities includes:
music
drama
dance
art
allotment for gardening activities
We find that routine and structure is reassuring for our service uses so we follow a regular timetable of activities throughout the year. we want our services to be consistent and reliable and we know that this is crucial in enabling our service users to feel safe and secure when they attend Stepping Stones. When people feel secure they are able to get the most from their time with us. 
During the pandemic our services were delivered online. Our initial response was to deliver activities that we hoped would provide some reassurance, familiarity and comfort.  As time went on, our confidence grew and our online activities started to take on the structure and routine of our centre-based activities. We followed a regular timetable, with the same people joining each online class. Our tutors delivered engaging activities throughout, enabling service users to keep practising their skills and also allowing us to maintain and develop our precious sense of community.
These lockdown activities were an investment in our shared future.  When we returned to the centre in June 2021 we were able to pick up from the zoom classes of May 2021, not the centre classes of March 2020.  The dances, music and art projects from lockdown have provided a safe and secure bridge back to centre activities, and our community remains strong and resilient as we look to the future. 
Catriona Finlayson , Operations Manager
Stepping Stones' website   Stepping Stones on twitter
A member of the dance class attended our online classes so consistently that he had the confidence and skills to demonstrate and lead a lockdown dance to the class in one of our first sessions back. Catriona Finlayson, Operations Manager